Lakeshore Squares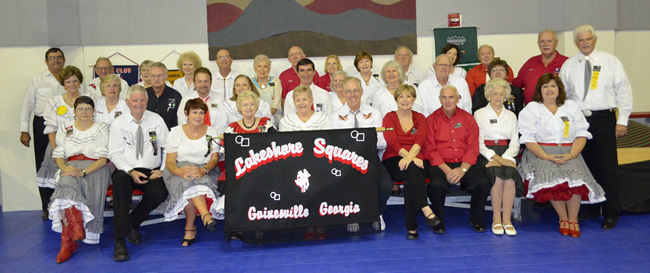 Lakeshore Square Dancers believe in having fun! We enjoy our times together dancing and exercising to music. Square Dancing is a lighter form of exercise yet still benefitting the body. In addition to its health improvements, we create a family of friends. The First Presbyterian Church is gracious to allow us the opportunity to use their gym. We are very grateful.
Lakeshore Squares dance with modern western music, a blend of various hits over the years. We encourage all ages to join and learn square dance routines. It is a great social and physical avenue to have fun and exercise.
Lakeshore Squares invites you to join the New Year's Eve Celebration
Guest Callers: Gary Shoemake & Ray Mauney
Guest Cuer/Lines: Lon Bedillion
Admission Fee: $15.00 at the door
Great night to celebrate a new year with friends.